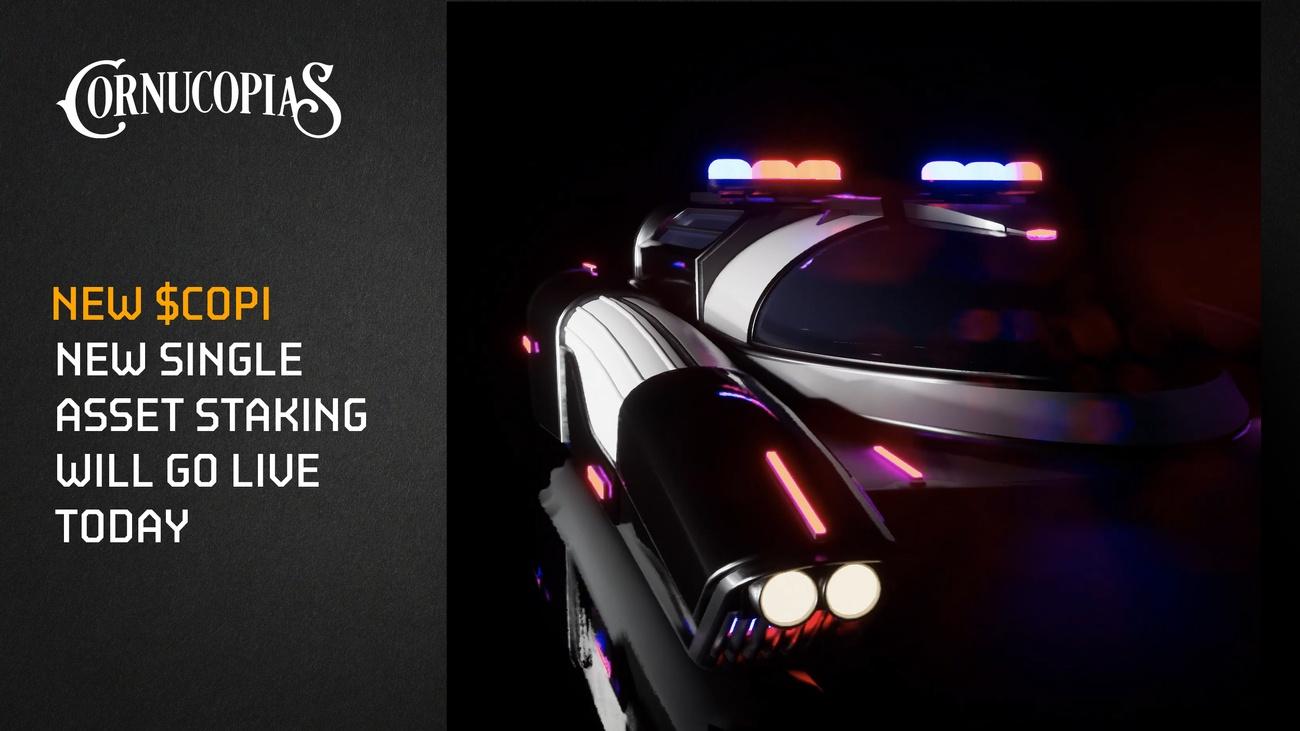 Cornucopias' new single asset staking pool will go live TODAY, February 10th, 2022
Join our metaverse project's latest staking program!
Dear Cornucopians,
We're excited to announce the opening of a brand new single asset staking pool! Our current pool has seen phenomenal success with close to 90 million COPI tokens staked and a growing number of tokens added to the pool by the day.
As vested tokens become unlocked from our launchpad and pre-sale events, now is the perfect time to add liquidity to the new stake pool so you can earn passive rewards while you HODL your COPI.
More details about the new pool will be forthcoming in future editions of COPIWatch. Be sure to keep an eye on your favorite social media family, and we'll have more information to share with you later!